22 October 2019
Drug safety cannot be guaranteed without access to active substances!
Doctor Wojciech Kuzmierkiewicz, President of the Management Board of the Polpharma Scientific Foundation, delivered a lecture at the 62 Scientific Congress of the Polish Chemical Society, which in 2019 was celebrating the Jubilee of 100 years of existence.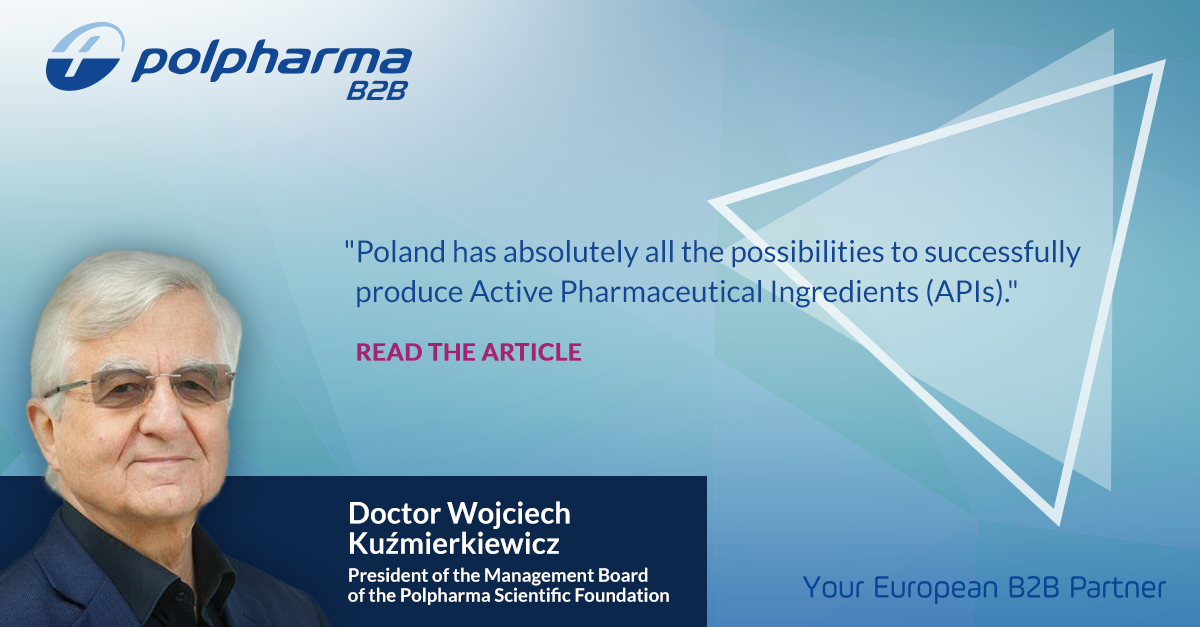 Dr Wojciech Kuzmierkiewicz gave a lecture entitled: Drug Policy Challenges – what should be the answer? consisting of 4 modules: drug policy-objectives and tasks, factors influencing the availability of pharmacotherapy, shortages of pharmaceuticals in pharmaceutical markets World, the cause of the crisis and the last part: how to improve the situation?
Drug shortages are the result of:
•    problems of non-compliance with GMP guidelines,
•    errors in manufacturing, pollution,
•    restriction of production of pharmaceutical substances in China
•    pricing policy for medicines in many countries and in Poland.
According to Dr W. Kuzmierkiewicz, taking into account the possibilities of scientific staff of institutes and universities, pharmaceutical companies research and development departments and economic opportunities Poland should be alongside Italy and Spain the promoter of development production of active substances in Europe. Today, the global market for pharmaceutical substances is estimated at 182 billion, and this value is steadily increasing.
Therefore, in the opinion of Dr. W. Kuzmierkiewicz, scientists of chemists and representatives of the pharmaceutical industry-should propose a national programme for the production of active substances. Poland has absolutely all the possibilities to successfully realize this plan! All the more so that over the years Polish pharmaceutical industry has produced large-scale active substances. The national programme should be accompanied by a request to the European Commission to initiate similar actions at European Union level.
Will we be witnessing a new revolution?