18 October 2019
We deliver professional project management
At each stage of our cooperation you will be assigned a single contact person. Our approach guarantees proper communication flow which is crucial when information is time-sensitive and accuracy is important.
Sales Manager will support you from the project creation stage up to order processing. Together you can shape your strategy and with our Sales Manager on the watch, you can be assured that the best tailor-made offer will be proposed and you do not need to worry about hidden costs.
Customer Service Manager will be in regular contact with you during order processing, commercial supply and change control implementation. We guarantee: speed, flexibility and on-time reliability. With our Customer Service Manager on the watch, you can rest assured that the job is getting done while you do yours.
Behind those two people, you can be sure that the team of experts is working under delivery high quality products for you. We involved many departments into production process to maintain global standards:
1.    Research & Development
2.    Pipeline management
3.    Regulatory
4.    Quality Assurance
5.    Quality Control
6.    IP
7.    Project management
8.    Supply Chain (Customer service & logistics)
9.    Global health authorities approval, if applicable  (US FDA, EMA, EDQM, SKFDA, PMDA, ANVISA, Polish GIF)
10.    Production
11.    Sales Manager
12.    Sourcing
13.    Operational Excellence
Thanks to high responsiveness as well as effective and transparent communication of our team, you will maintain full control over your product.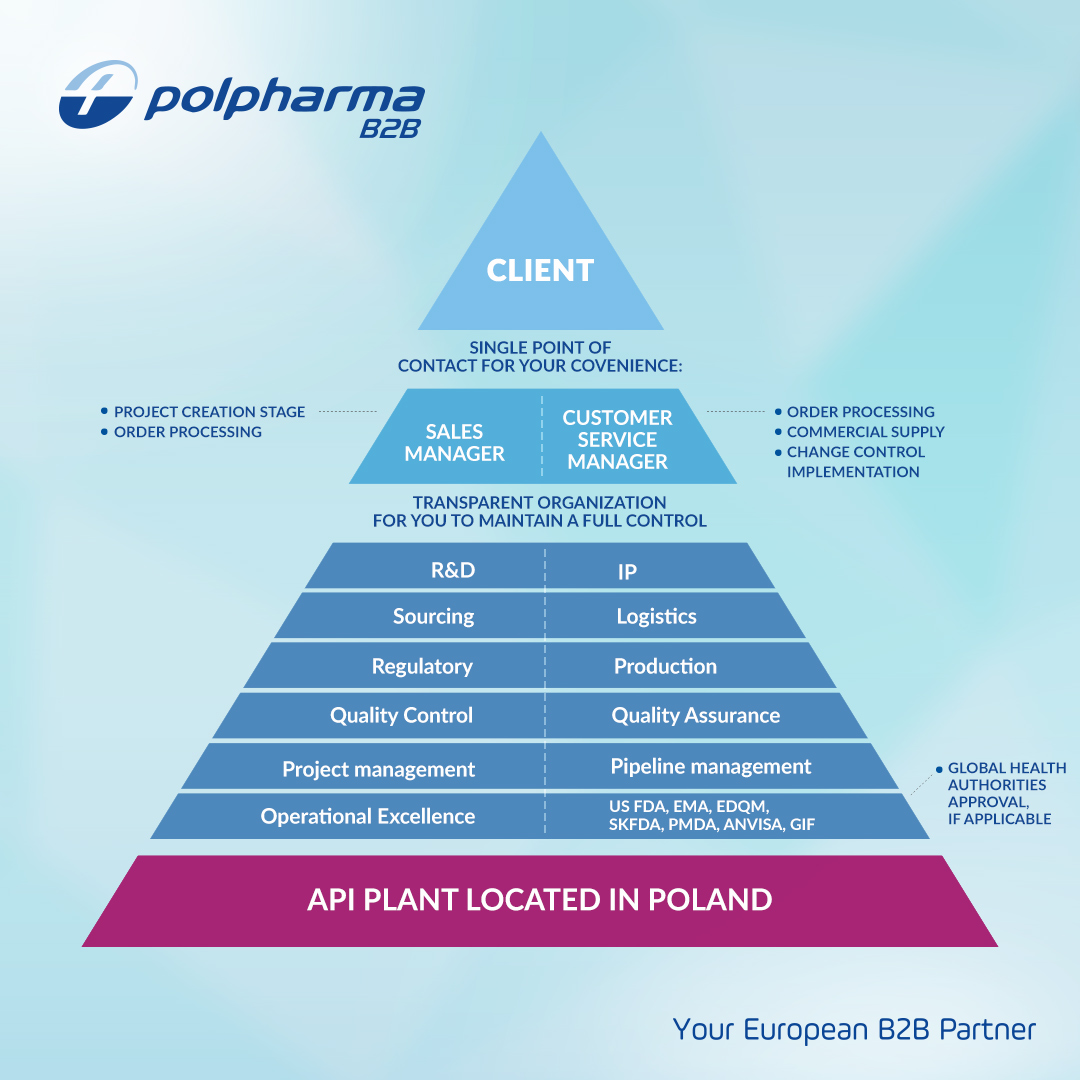 Wish to start any new project with us? Check our API & API CDMO offer.