Stability studies conducted for countries in climatic zone IV!
Being an exhibitor during CPhI MEA means that we are ready to offer not only high quality Active Pharmaceutical Ingredients (API) but also Finished Dosage Products (FDF) which are available with stability studies conducted for countries in climatic zone IV!
The country of product destination is the base to determine specification of production processes: the selection of a sufficient storage conditions, length of studies for storage and shipping conditions.
In order to ensure the highest quality of pharmaceutical products in all climatic zones and their safety of use, stability tests are carried out under appropriate conditions, which are strictly defined by the authorities (ICH, ASEAN, WHO and local requirements of countries). This conditions are 30⁰C/75%RH, especially for countries defined as IVB zone – the region which is more humid than zone IVA (30⁰C/65%RH).
Testing under more restrictive condition, (30⁰C/75%RH), might have huge impact on product development and production processes:
•    In-depth knowledge of product sensitivity to specific climate condition (long term exposition to high temperature and humidity) which might carry restrictions in the production process.
•    Choice of packaging material becomes more critical, since it should be more moisture protective.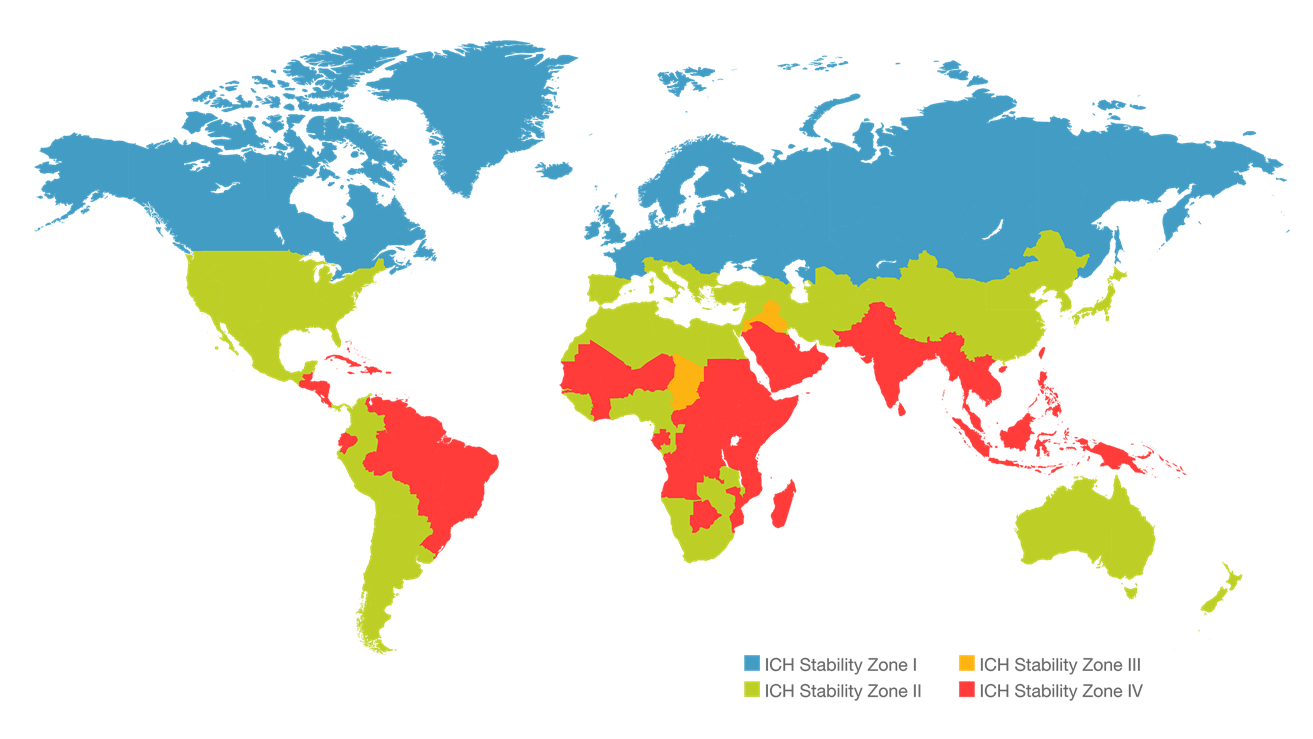 Generally, products undergo long-term tests at 30⁰C/75%RH for the declared shelf life, accelerated tests at 40⁰C/75% RH for 6 months, and additional tests to ensure product quality and durability. Researches are carried out in climatic chambers with defined and controlled conditions to imitate those in which the patient will be taking the medicine in.
Our Polpharma Research & Development Centers have very high quality analytical equipment, modern and technologically advanced climatic chambers and experienced stability experts –  it can be guaranteed that patients receive a safe and effective medicine according to worldwide regulations.
Having such a technological and intellectual facility Polpharma offers attractive and comprehensive portfolio of IV zone product meeting European standards as well as specified local requirements and complying with GMP regulations.
Article prepared by our Experts::
Alina Myszewska-Turzynska & Karolina Partyka -Tanska
Stability Team
R&D Departament